Jadechem participated in Dyechem Bangladesh 2019
2019/09/11
On September 4th, 2019, the 38th International Dyestuff Chemicals Exhibition hosted by CEMS-GLOBAL opened in Dhaka, and Jadechem President Dai led the team to participate in the exhibition.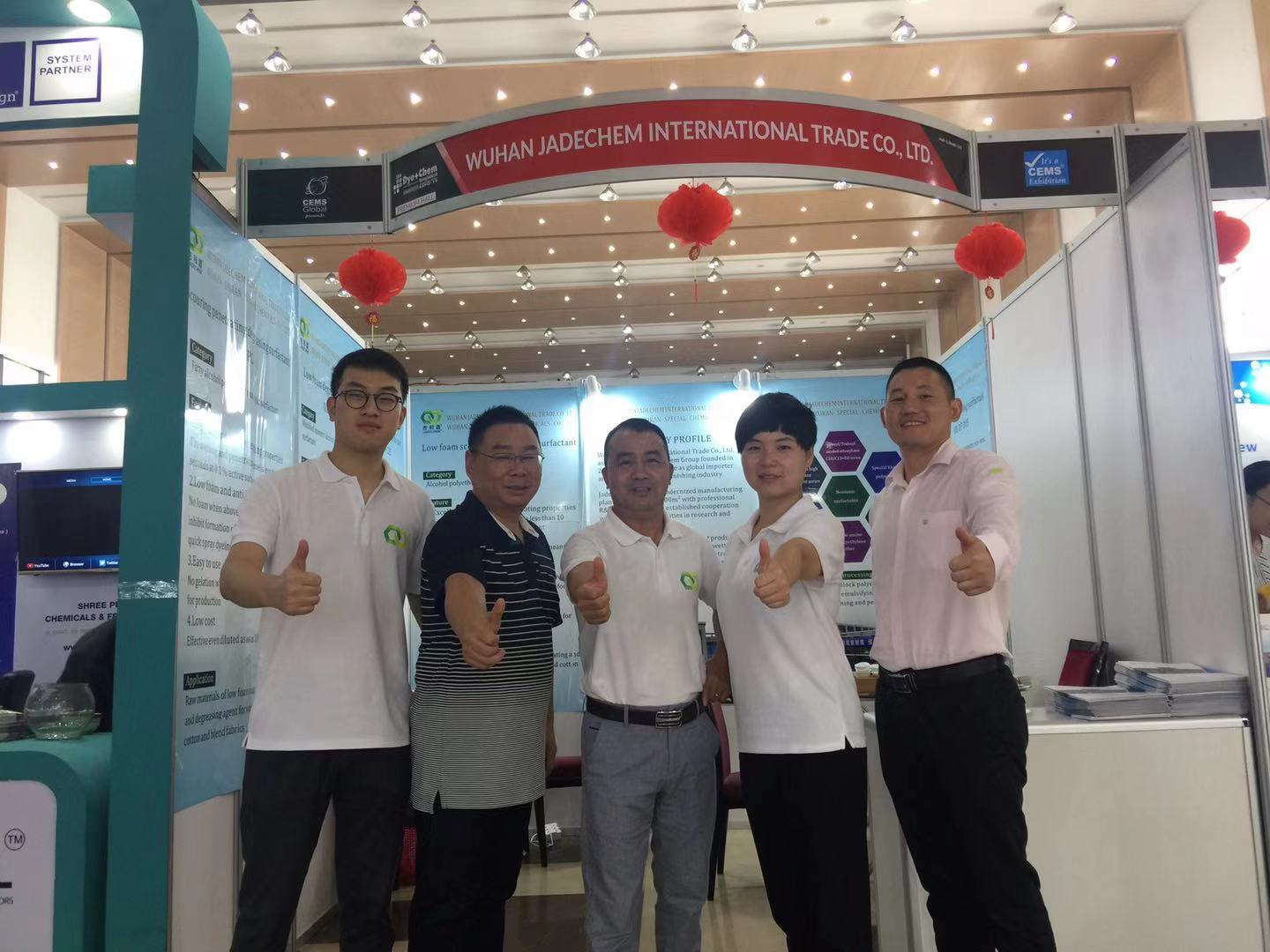 This exhibition lasts for four-day. It is the largest professional exhibition in the field of textile and garment processing in Bangladesh. It has a long history and is attractive to professional buyers. The exhibitors have high repetition rate. The professionalism of the exhibition is recognized by the industry. The development of the Bangladesh textile industry has been strongly promoted through this platform.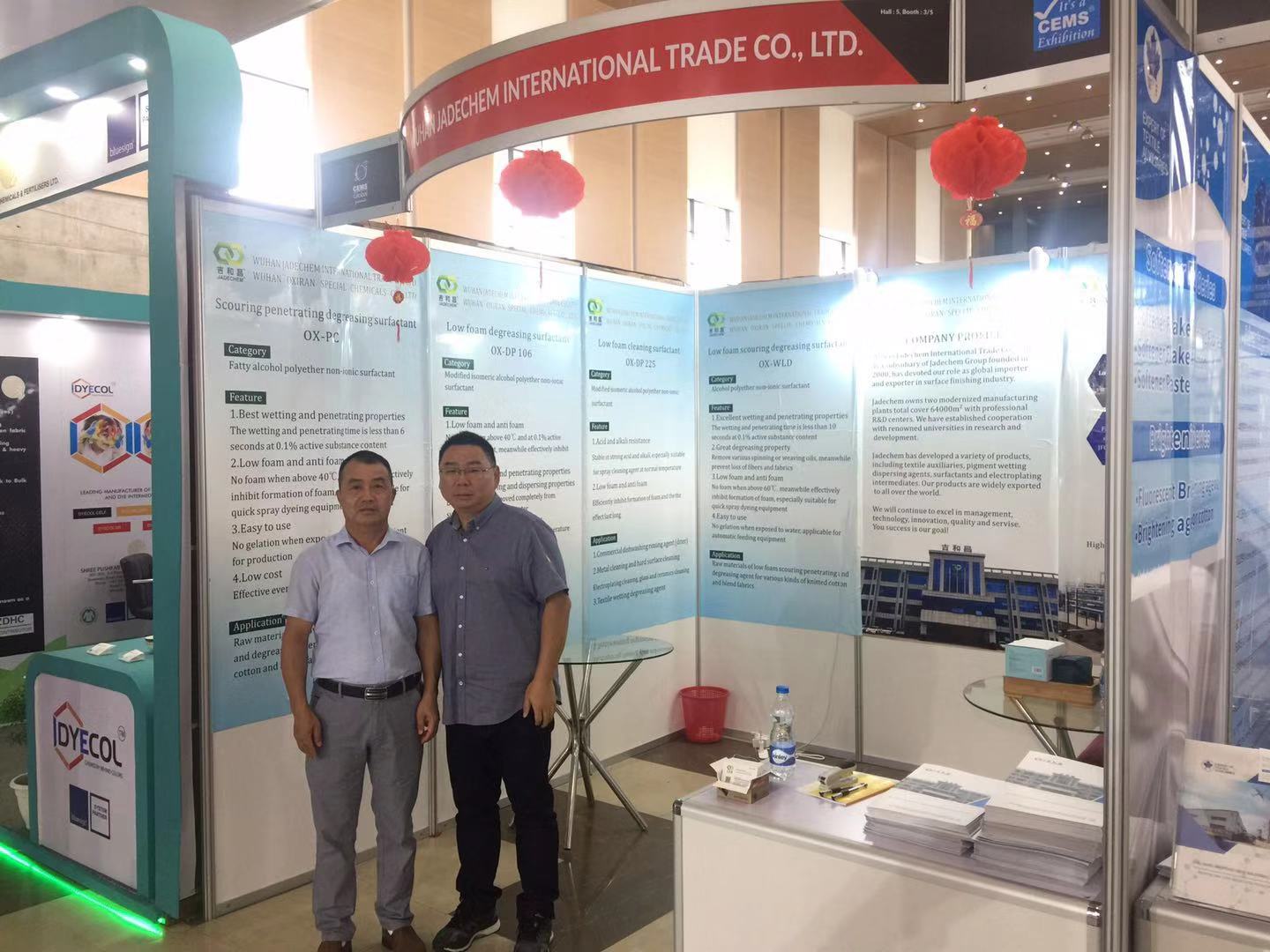 This exhibition is the first time that Jadechem appeared at the Bangladesh International Dyestuff Chemical Exhibition. It mainly investigates the development prospects of the local textile industry chemical market and promotes the Jadechem brand to customers in South Asia, and serves the needs of countries along "the Belt and Road" strategy. We have always adhered to the vision of "building a well-known brand with international competitiveness", practicing the concept of "customer-centered, creating value for customers", focusing on development, casting value, and sharing with new and old customers.